Elevate your photos today with our high-quality and easy-to-use Lightroom presets created for all skin tones. Whether you're looking for an aesthetic that's bright and airy, dark and moody, or soft and creamy, we have something for you — no experience necessary.
Introducing, The Shop Bundle!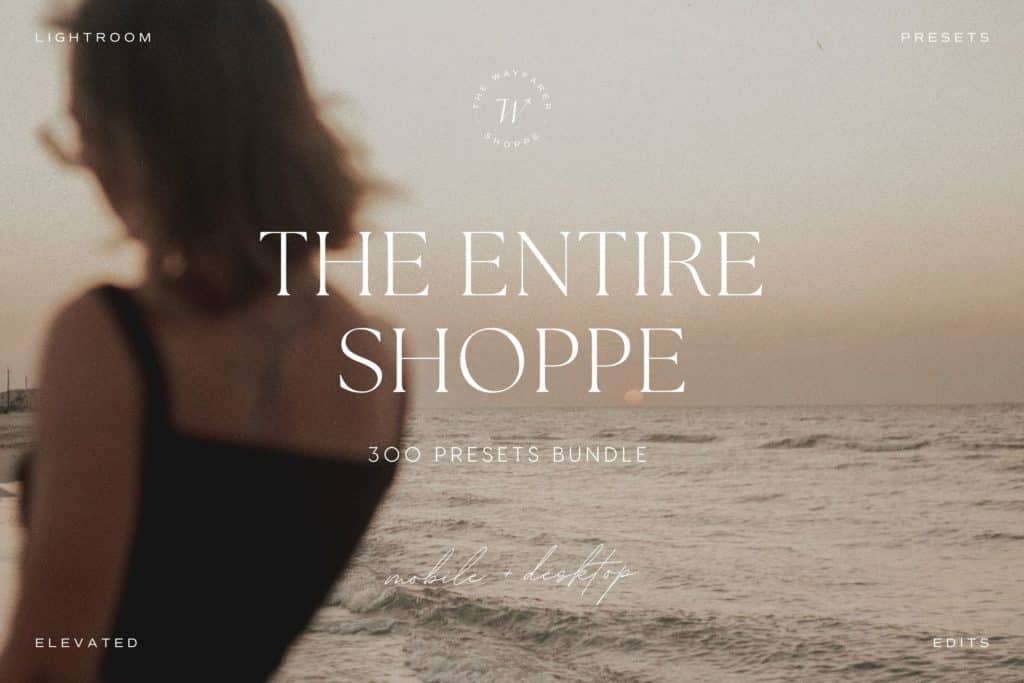 Get unlimited lifetime access to ALL of these presets and so many more!
Why Purchase The Shop Bundle?
When you purchase our Shop Bundle, you'll get access to lifetime, unlimited updates, including instant access to all current presets in store PLUS immediate access to any future presets in store.
✓ No experience? No problem! — If you're new to photography and/or Lightroom, presets are the perfect learning tool. They are an easy, one-click solution that allows you to quickly edit your photos on the go, using just your phone or computer. Plus, the Lightroom mobile app is FREE for all users!
✓ Compatible with Lightroom Desktop the FREE Lightroom Mobile App — We include preset files for mobile (.DNG) and desktop (.XMP and exclusive access to .lrtemp files). Our mobile presets can be used on the FREE Lightroom mobile app (available to use on iPhone + Androids) as well as desktop files (for use on Mac + Window computers).
✓ Step-By-Step Download + Installation Instructions (with screenshots!) — We include an easy to follow, step-by-step instructions guide with your purchase so that you can start editing your photos like a pro in no time.
✓ Access to ALL Current + Future Preset Collections — Elevate your photos today with access to all of our preset collections in store that follow the latest trends and turn your photos into high-quality, scroll-stopping posts. Plus, get instant, immediate access to any new collections we create.
✓ All for Just ONE Payment — Get unlimited, lifetime access to our collection of presets. Once you've purchased this bundle from us, you'll never have to pay for another preset collection from us again!
✓ Guaranteed Customer Support — If you need help downloading, installing, or have any general questions regarding your purchase, we're here to help.
If you're looking to elevate your photos with the best presets around, look no further than Wayfarer Presets! Not only are our presets high-quality and easy-to-use, they'll transform your photos in just one click. All you need is your phone and the FREE Lightroom mobile app. These presets can also be used on the paid desktop version as well.
Hero image edited with the Moments Collection.